AWS re/Start is a free competency development program that can enhance your career in the Cloud Computing field.
Building a career in technology with AWS re/Start
AWS re/Start cooperated with Orbit Future Academy to offer this free program online, so you can access this program anywhere. Using case scenario-based learning methods, practical laboratories, and assignments; students will gain the skills needed for entry-level careers in cloud computing. In this program, there are also self-development.
What did you learn?
Week 1 – Week 7
Focusing on the core IT field for support/operation such as Linux, Network, Security, Python Programming and Databases
Week 7 – Week 9
Focusing on the main core of AWS such as Cloud Economics, Global Infrastructure, Elastic Load Balancing, Amazon CloudWatch, Auto Scaling, Cloud Architecting & Security
Week 9 – Week 12
Learn more about AWS services from the operational view such as Tooling-and-Automation, Computing-Servers, Scaling-and-Name-Resolution, Containers-and-Serverless, Networking, & Monitoring-and-Security
Work Skills
Focus on activities that combine soft skills learning with a professional environment – such as tools, processes, and exposure to best practices. An immersive, integrated experience created for students through a blend of technical and behavioral skills that enhances the interview process.
Registration Steps
1
Registration
Registration (No Need Academic Engineering Background)
2
Registration
Interview
3
Registration
Orientation Session
4
Registration
Implementation of The Learning Process
5
Registration
Interviews & Meetings with Perspective Employees
6
Registration
Graduation
7
Registration
Enjoy Your Newest & Best Career Journey
Who is this program for?
Diploma or Bachelor Degree
Have working experience for two years in any field (IT experience is not a requirement)
Have access with the following minimum specifications:
Intel Processor i3/AMD 3, RAM 4GB, 500 GB hard drive internal/external, webcam, mic, speaker
A Stable Internet Connection
Currently not working
Not Studying Full-time in any course or school
Have a Full-time from 9.00 until 5.00 WIB every Monday until Friday for Three months
Ready to work immediately after completing the training (If get a job is offered)
Indonesia Citizen or Permanent Resident
What benefits will you get?
Free Training on Current and Future Skills
Yes! Training for cloud-in-demand computing skills is absolutely free! Your first step to unlocking a new career path in IT!
Real Practicing
You will complete real scenario-based learning, hands-on practice, and courses to prepare for a career in Cloud computing!
Global Certification
After completing the training, You will be eligible to take AWS Certified Exam Cloud Practicing
Placement Opportunities
We will work and assist you with many placement opportunities so you can start your career.
Technical Skills
How AWS Cloud works
AWS Cloud Skills
How to use many Programming Languages
Develop the skills that which the same AWS
Certification – Will be prepared for the Certification Exam
AWS Cloud Certification Practitioner
Behavioral Skills & Mindset
An Effective Communication
Problem Solving
Team Work
Time Management
Our Learner Testimonial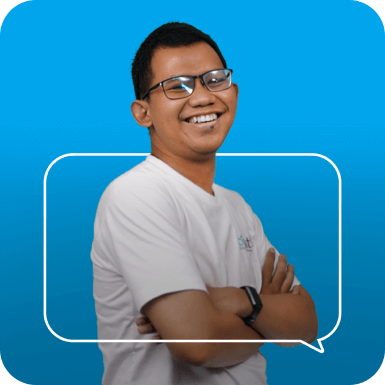 Fiqri Maulana Arokhman
Student MSIB AI 4 Start-Up Batch 1
The program is fun, taught from the very beginning so that people who are new to this field can follow along. At the end there is a final project, where we look for problems that can be solved by AI.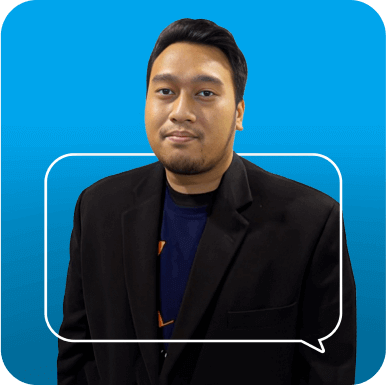 Rinno Novaldianto
AWS re/Start
The AWS re/Start program helped me master the fundamentals of Cloud Computing and apply them by working as a Cloud Support at VibiCloud (a cloud solutions company).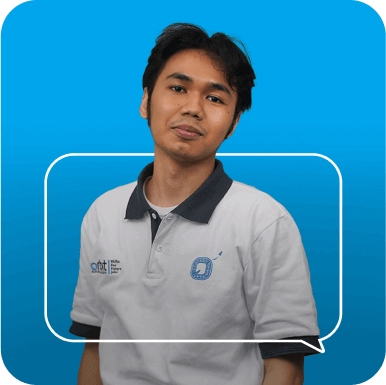 Arya Dwi Pratama
Student Kampus Merdeka Batch 2
Apart from the knowledge gained, the advantage of participating in this independent study is that we also make friends and add relationships that can help us towards a better future. Class coaches who are always ready to help if you are unclear in doing the assigned projects. Thank you to Orbit Future Academy for the knowledge provided.
Pertanyaan Umum
What is the price of joining this program?
This program is free for everyone
How can I submit the application to participate in this program?
Login into the AWS re/Start website, go to the 'Program' page and click 'Interested' or 'Register'. If you find the option to fill out the registration form, it means we have not opened this program in your country. Stay to fill out the form and we will contact you when the program officially opens.
My application is in process. How long is the processing time?
Your application will be processed to the next steps for 2 (Two) weeks. If you have not yet received any updates from us, please contact us.
Why my application was rejected?
Your application has been rejected because you are not reached one of the mandatory requirements that we have set OR you do not meet the minimum score required to pass the examination stages in the program's admissions. Make sure to review the requirements found on the AWS re/Start site, Programs section. There are some of the common causes of rejection of your application for registration are:
You are not a permanet citizen of Indonesia
Recently, you are working more than 16 hours per week.
at the same time in this program, you are undergoing the other academic or training program on the full time
You don't have permission to live and work in Indonasia
I don't live in Indonesia, but I am interested in this program. Can I join the program?
Unfortunately, this program is only accessible to Indonesia's Citizens (WNI) or Indonesia Permanent Residents who lived in Indonesia.
After I completed the training programs, What should I do to be able to connect with a job vacancy or a job candidate
When you have completed the training program, we provide support for you to get a job and manage job interviews with the recruiter or Job candidate.
Do I need an academic background in Engineering or IT to be able to join this program?
No, Academic background in Engineering / IT is not required to join the program.
What language will be used in this program?
The program is only available in English temporarily.
After graduation, What kind of certificate I will get from the program?
We designed AWS re/Start module to prepare for your graduation on the final exam & CCP Certification (Certification Cloud Practitioner). The cost for one certification exam is included in the AWS re/Start, so you don't need to pay anymore. You will get AWS CCP Credential once you have passed on the certification exam.